Foley, Gulf Shores/Orange Beach, and NW Florida
April-Aug 2023 (7/26/2023)
Wisconsin Snobirds
July 26, 2023
Snobirds:
7/22/2023 Thanks to Bob & Cecelia Jauch for the great pictures from Tuesday's July 18 luncheon in La Crosse.
7/25/2023
Happy Birthday Buddy Holly IS SOLD OUT. No more reservation are available. There are 82 Wisconsin Snobirds attending the show at Riverside Ballroom in Green Bay on September 7th. Good job Chet Newman!
The pictures of the July Luncheon at La Crosse were from Bob & Cecelia Jauch. In the email with the pictures I forgot to add the Jauch sir name. Again a big thank you to Bob & Cecelia for the great pictures.
You maybe interested in this.
Posted on: July 17, 2023
Update on ALDOT's Pending Appeal to Resume Construction of a New Public Bridge ALDOT Bridge https://gulfshoresal.gov/CivicAlerts.aspx?AID=890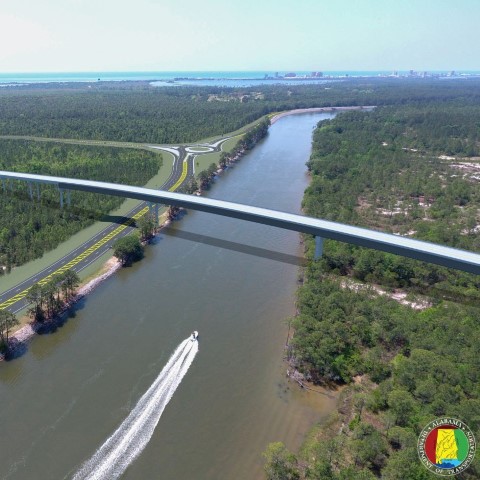 Kenn
----------------------------------------------------------------------------------------------
Wisconsin Snobirds
May 23, 2023
Snobirds:
Here are the dates and places of this summer's Wisconsin Snobird LUNCHES.
June 20, Tuesday Wausau luncheon (see below)
July 18, 2023 Tuesday, Ride the LaCrosse
AUGUST. _________________________
September 7, Thursday, Green Bay. HAPPY BIRTHDAY BUDDY HOLLY
Oct. 4th Wednesday Edgewood golf course Tomahawk Fall Colors Tour
Luncheon Date: Tuesday, June 20, 2023
Hosts: Chris and Elmer Romang, Carol and Tom Wudi, Patty and Joe Calderaro
Location: Indianhead Golf Course, 966 Indianhead Drive, Mosinee, WI 715 693 6066
Time: Cash bar starts at 10:30 AM, Lunch 11:30
Menu: Hot turkey sandwich, potato salad, fruit tray, cake, coffee, tea and milk
Cost: $14.00 per person, pay at door. (Includes tax and tip).
Golf: Tee times start at 1 PM, 9 holes $18 walking - $26 with cart. Eighteen holes $29 walking, $44 with cart.
Directions: US 51 /Interstate 39 to exit 179. East on WI 153. Turn left onto Golf Club Road, right on Indianhead Road.
RSVP: By Monday, June 12 to Patty Calderaro 715 842-1344 or email calderaropatty@gmail.com
We will be selling 2024 Calendar Drawing Raffle Tickets. Cost $10 donation. Proceeds go to Gulf Coast Fire Departments.
Please wear your WI club name tags.
Kenn
----------------------------------------------------------------------------------------------
Wisconsin Snobirds
May 17, 2023
Snobirds:
Your club needs a little help.
1. The Wisconsin Golf needs a Chairperson. This is to replace Mike Gordee who will not be returning next season. Mike leaves a very active golf committee they just need a leader/Chairperson. The main task is Setting the two Golf Fun Days and arranging a rate with the GlenLakes Golf Course. This is probably done now. If you would like to be on the Golf Committee you can email me, I am sure that the present Golf Committee would appreciate you being part of their group.

On another note, The Wisconsin Snobird Club will again donate baskets to the Trivia Night for the bucket raffle. What we as members do is bring a new item from your part of the state of Wisconsin (it is best if the item has the name of a city or at least the Wisconsin name on it) to the first two meetings in January. We have two members that then will take the donated items and put them together in a couple of baskets and wrap them and make them look very pretty.( SEE PICTURES BELOW, THESE ARE THE BASKETS FROM 2023 TRIVIA NIGHT) Then the baskets are given to the Trivia Night people ( Friends of the Gulf Shores and Orange Beach Library) for the Bucket Raffle.
Some suggestion: Coffee mugs, shirts, cookbooks, non-perishable food items made in WI. We try to decorate one with Packer colors and another with Badger colors.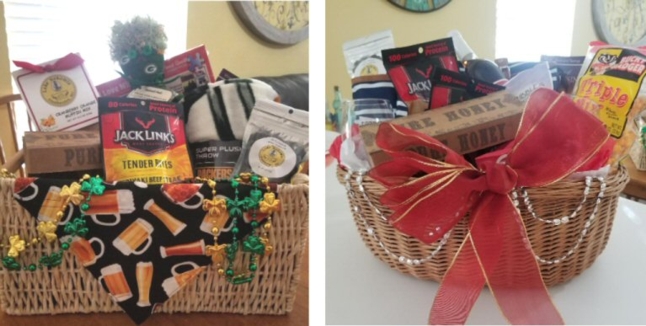 Kenn
----------------------------------------------------------------------------------------------